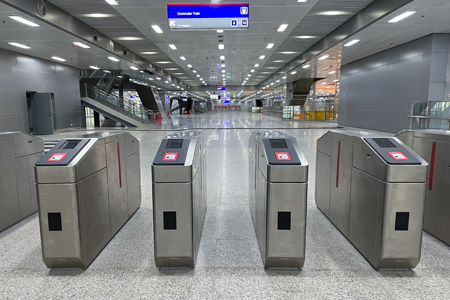 INTEGRATED ACCESS CONTROL
SCI deploys state-of-the-art security software solutions developed by leading manufacturers in the industry. Integrated Access Control systems interface with traditional and IP video, intrusion and network detection alarms, visitor and ID management packages, human resources databases, time and attendance systems, and process monitoring systems. SCI has experience providing solutions that range from single door access control to enterprise systems that allow management of shared data, demographic information, portal/door controls, and multiple alarm conditions for campus-wide environments and geographically remote locations.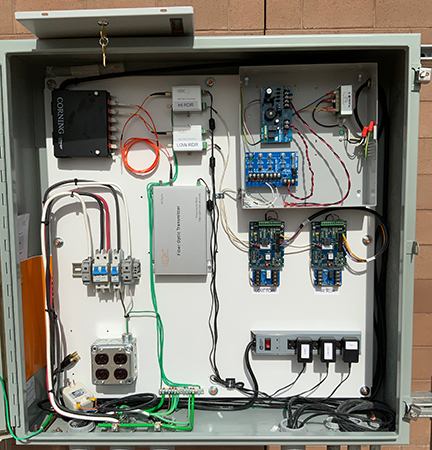 Innovative technology utilized for Alarm Management Systems includes electronic security equipment, sensors for portals, perimeters, and areas of any size and shape. Alarm detection devices monitor and signal burglary, fire, smoke, intrusion, duress, motion, temperature, power, air quality, liquid and gas conditions, and more. Connecting video systems, card access control and electronic locking systems are practical and manageable enhancements. Actionable information is directed to desktop computers, mobile phones, tablets, and smart watches with emails, text messaging, text-to-voice, voice-to-text, and user-friendly apps. Local Supervision and Managed Central Station services provide customized alerts and response protocols supported by the most stable communication platforms.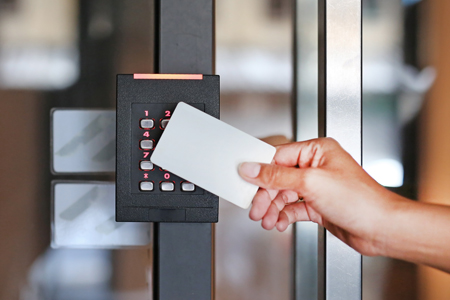 In today's environment Identification Management Solutions have never been more crucial where integrated software systems allow organization of employee, contractor, visitor, and customer information. Open architecture designs provide centralized management of data from multiple sources such as High Assurance Certification Verification, Industry Compliance Management, Human Resources Authorization, Payroll Validation, Financial and Communication Provider Services. One credential may be used for all of these applications allowing you the ability to supervise one or more facilities from one centralized location.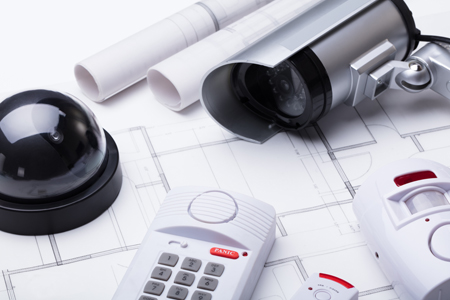 VIDEO SURVEILLANCE MANAGEMENT
SCI has incorporated video as part of a total security solution for our Clients for more than 40 years. SCI provides Video Surveillance and Management Systems that integrate to subsystems and components of your security network in order to enhance control and monitored events, across networks, supporting one or many hundreds of cameras, with multiple storage options, and creative connections to incident management, performance reporting, document compiling, and data synchronization.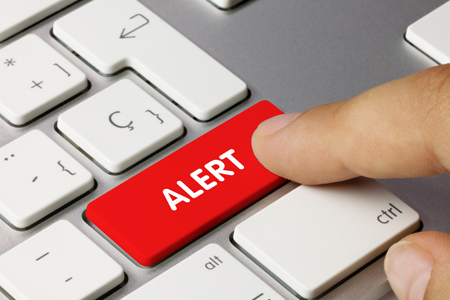 DURESS & EMERGENCY NOTIFICATION
Manage panic alarms and emergency notification from a centralized and integrated approach. SCI provides facility-wide, network-based, Duress and Emergency Notification Systems to integrate emergency alarms instantly with alerts to PC's with 'pop-ups,' text messages to cell phones, pager input, email messages, and text to voice annunciation over phone and public address systems. Personnel panic alarms tie into desktop keyboard, USB devices, network, and wireless panic buttons, in addition to connecting existing and multiple technology alarm inputs. Installing a panic alarm has never been so simple or affordable.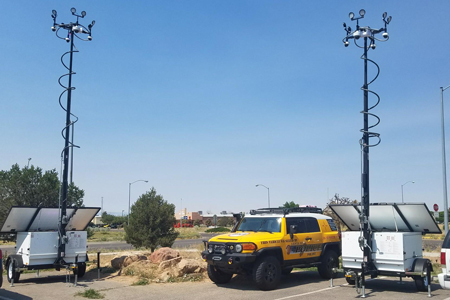 MOBILE VIDEO SURVEILLANCE SYSTEMS
Mobile Surveillance Units (MSU's) have emerged as a key building block for 'deployed' security, with choices of lights, cameras, and power options to provide comprehensive systems tailored to each Customer's needs and budget. The MSU Hybrid is preloaded with a unified solar panel array supported by on-board batteries, and an integrated diesel generator. Ample power and robust design resists tampering and assures continuity under any condition, while delivering 24/7 performance in the most remote or inaccessible environments without requiring extensive human oversite. Cellular signal services communicate securely with Command Control for remote monitoring coverage without the need for an Internet connection, and easily integrates with existing video surveillance systems and other Mobile Surveillance Units.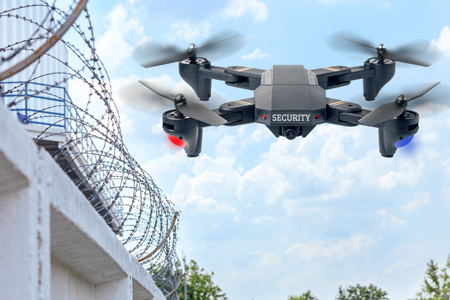 UNMANNED AUTONOMOUS VEHICLE
Unmanned aerial surveillance technology has advanced considerably over the last few years. Private as well as government agencies have implemented drone programs for surveillance and security measures within their organizations. According to CISA, Cybersecurity & Infrastructure Security Agency, UAV's can be used to support firefighting, search and rescue operations, to monitor and assess critical infrastructure, to provide disaster relief by transporting emergency medical supplies to remote locations, to aid efforts to secure our borders and as an aid in law enforcement.